Pedo
Animation
Featured Animation
200 Subscribers
Promoting
Ids5621
Creator
Ids5621
Released
12 Jul 2011
Pedo was an entry to the Sixshotreviews2 BIONICLE Pedo contest. The video won 3rd place in a three-way tie. It was entered as an unlisted video, as Ids5621 deemed the graphic nature of the video was not entirely to the standards of his channel. It remains unlinked on this website.
Episode Synopsis
Edit
Onipex is seen masturbating, presumably to porn, and is being watched through the window by a pedophile. Unfitting music plays throughout.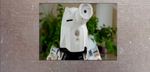 Characters
Edit
Voice Actors
Edit
Ad blocker interference detected!
Wikia is a free-to-use site that makes money from advertising. We have a modified experience for viewers using ad blockers

Wikia is not accessible if you've made further modifications. Remove the custom ad blocker rule(s) and the page will load as expected.