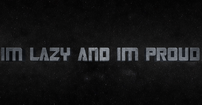 YO BRO! :D
--Ids 5621

07:28, July 22, 2011 (UTC)
lol not to be rude
Edit
Sure but not to be rude but did you just copy the main page exactly? You've even got the You have any cola thing still there! And hasn't misguided only got like one episode so far? Yeah I'm sorta a bitch about copying. You shud see some old issues i have on cbw. I worked hard on the site for some time now and its kinda bugs me you kinda copied alot, even most, of it. Would you mind changing it. I've tried to make my site different to that of other wikis and my alignment and main page is original to that of other wikias. You're kinda ruining it for me and diminishing my work. Even your episodes page is the same. Not cool man :/.The minimum I could ask is that you completely change your main page. Please?
Just asking. But yeah it can be friends. But please edit your wiki so its not a carbon copy of mine.
--Ids 5621

11:34, July 22, 2011 (UTC)
thanks bro i knew you'd understand :)
Indeed it shud. I shall remedy sed situation :)
Ids 5621

15:56, July 22, 2011 (UTC)
That was great! I'd be awesome if you made more!
--Ids 5621

08:18, July 25, 2011 (UTC)
I have a role
Edit
Would you like a role? i have one in Season two and you will be a recurring anchorman on the news channel. You interested?
Cool. it won't be out for a while but i'll keep you posted
--Ids 5621

10:01, July 30, 2011 (UTC)
Krone covered
Edit
No thanks Krone's covered. But I would like you to become a bigger part of the series so as soon as a role pops up you'll be my first choice. There is a minor role for an un-named character in replacement you can fill too. Once I write a final script i'll send it to you0.
Ah nice idea with the image! Oh I actually removed the ids productions page as it seemed kinda redundant, with my own page. You can add the banner to the ids5621 page if you want though.
--Ids 5621

10:19, July 30, 2011 (UTC)
I think chicken bond's already done it :P Hey you want admin position?
Nah its fine. leave it. I think I'm going to change that particular box myself.
--Ids 5621

09:13, August 7, 2011 (UTC)
I know, but Uploading is a pain 4 me anyway, and with hd it will longer so i don't bother
--Ids 5621

13:37, August 7, 2011 (UTC)
i'll think about it
Edit
i'm pretty happy with how the main page looks at the moment. I'll consider it
--Ids 5621

17:00, August 7, 2011 (UTC)
yeah i got em :) —Preceding unsigned comment added by Ids5621 (talk • contribs)
Which one? I could do it for you, as I don't have the link on me right now as I'm on my iPod. :) —Resident Devil 13:13, August 8, 2011 (UTC)
Change it back.. It makes mo sense with that picture. —Resident Devil 13:17, August 8, 2011 (UTC)
Dude, me and cb worked on them for ages. All the pictures make sense jevik and onipe. —Resident Devil 13:21, August 8, 2011 (UTC)
Just change it back. Funny face man needs no badge. >.< —Resident Devil 13:25, August 8, 2011 (UTC)
Thanks mate. And safari is so stupid. D: —Resident Devil 13:32, August 8, 2011 (UTC)
Jevik's is much clearer (I used a raw image rather than a screencap) and shows more of him (plus its from an episode), and I prefer the pyrex one
--Ids 5621

15:08, August 8, 2011 (UTC)
seen the epic badges...
Edit
..that cb and TDG have done? pretty awesome right?
--Ids 5621

15:16, August 8, 2011 (UTC)
sorry iwas abit late :/
--Ids 5621

11:28, August 9, 2011 (UTC)
the wiki is really gaining steam :) —Preceding unsigned comment added by Ids5621 (talk • contribs)

You have been warned for being cool. Please do not repeat this behaviour or further actions will be taken against you by the administrators.
Spotlight Request
Edit
Hi. Onipex and Pals Wiki looks like a lot of fun; you've clearly worked hard on it. However in order to be spotlighted here, it would need to meet our spotlight criteria, including at least 200 content pages. Good luck building the wiki! -- Wendy (talk)
02:54, August 23, 2011 (UTC)
Sounds like a good idea, but I'll have to use it in future (cos you know I've got all the upcoming ones) but it probably won't be the blue guy. The blue guy is actually degrin from Bully, and has almost the exact opposite role to your idea :D
It was actually atleast once every two weeks, but I stressed life might get in the way....which it has :/
--Ids 5621

12:43, August 27, 2011 (UTC)
I actually had..
Edit
the same idea, and on my computer I have single pics of most characters, but kinda how BS01 has all the images from comics, it kinda adds an authenticity having the pics from episodes.

--Ids 5621

09:32, September 4, 2011 (UTC)
jex as he was doesn't exist at the moment. I will make a moc for the nerd character when I write a script involving him. As you know I have many scripts written and since school has started for me, they'll probably suffice till christmas, maybe even longer.
Oh, as for voices, you may have noticed that when I started the misadventures I actually only had two voice actors; Myself and Jampot animations. I have explained in the past that I prefer to keep a small group of actors and only branch out when I feel I need something that a current voice actor doesn't already have. Sort of a quality control mechanism. Thats why I got iBIONICLE for misadventures, becuase he had skills to offer that I felt neither myself or Jampot Animations had. That also why I later reached out to greencrusader and ChickenBond. I feel iBIONICLE has the right voice for the character I have in store for Zeb and that he'll be fine. Besides, Jampot Animations and myself voice numerous characters with no trouble, and this is how I prefer to do things.
When I feel I require TDG I will contact him. Its not really about equality in voicing quantity, rather a required voice option. I prefer to have as little voice actors as possible. Besides, unlike alot of biotube, I write scripts around characters, not actors, as fan-service isn't much of a concern 4 me.
:)

In the side box link the character to category: characters and episode to its page. Thanks. u been using the bot recently :P
--Ids 5621

16:16, September 13, 2011 (UTC)
hey i have a job!
Edit
i commented on krana, that I would like to task you with creating a miscellaneous infobox. For the pages krana and mexican prune puffs. Can u do that? :)
--Ids 5621

20:31, September 14, 2011 (UTC)
thanks dude :)
Edit
oh and I like the screen-grab you got. The angle on katron is great. I think u should use it for katron's pic too
--Ids 5621

20:36, September 14, 2011 (UTC)
thanks :). I really love the background you did too! its sa-weeeet! :D
--Ids 5621

20:38, September 14, 2011 (UTC)
I'll do it, but in the sidebar's color, to make it blend. But not right now. it's getting kinda late. I'll do it tomorrow. :)
Template:Clear
Edit
It's useless and lazy. <br clear="all"> replaces it. (: --

(Talk) 05:54, September 19, 2011 (UTC)
While the main bulk of production is finished, there is one more scene that requires animating. Its definetely one of the longer episodes Oh, and the wat this wiki is not section was impressive and will be very useful! You did that on your own? :)
Ids 5621

08:03, September 26, 2011 (UTC)
read more?
Edit
You know what happened to them? Did wikia take em down? I don't know if u can, but could you bring em back if u know how to? Thanks :)
--Ids 5621

18:28, October 9, 2011 (UTC)
that sucks, i really liked that feature :/ btw its still up on your misguided wiki. lol, the balls 2 the wall episode sounds hella funny :D
--Ids 5621

18:56, October 9, 2011 (UTC)
yeah, we haven't actually talked in a while. I'm alright, i guess, though my new school has been keeping me quite busy. I've kinda started Smitten, but not by alot. How about you?
--Ids 5621

19:01, October 9, 2011 (UTC)
now that!
Edit
Now that looks swell! I give it the go ahead. Great work :)
Nah, though i see your reasoning, I rather the pics stayed as they were.
Keeping em, separate makes sense, think. Besides, the cleveland show has its own wiki separate from family guy.
--Ids 5621

18:29, October 12, 2011 (UTC)
lil edit u could do
Edit
You know you added the banner to the main page? One bit of it is really buggin' me. The fact you made jevik's head the same size as the rest's. In reality the kakama is smaller than, for example the pakari, so do you mind making a version thats kinda size correct? Or it looks like jevik has a huge head.
Thanks :)
--Ids 5621

21:06, November 4, 2011 (UTC)
I forgot to answer your other pm.
1. I dunno, I guess I'd prefer the site to be just info on this site. several wiki are simply one with themselves.
2. I dunno :P I just had that idea.
--Ids 5621

18:05, November 17, 2011 (UTC)
thanks bro!
--Ids 5621

12:39, December 10, 2011 (UTC)
oh sorry!
Edit
Oh sorry, I couldn't! I was at school (or on the way to it :/). Some other time maybe :)
--Ids 5621

18:34, December 12, 2011 (UTC)
I love them! Katron and pyrex are especially good! However, i think toa95 one upped u with his onipex and jevik :)
--Ids 5621

15:42, December 13, 2011 (UTC)
they're...
Edit
they're pretty awesome actually! I love what you did with the cast at the bottom too! the of onipex and pals bit is a bit disruptive though. Maybe it it were just underneath the misadventures bit.
Still great job! I look forward to seeing the misguided ones!
--Ids 5621

10:15, December 21, 2011 (UTC)
Hey Ids, it's me, Jman. And I was wondering if I could use Poxxu, Kopak, and Visto from your CBW storyline for use in The Other Ones? Since, I can't figure out names for the Matoran MOCs I've created. My second question is, could you create the beginning sequence for The other Ones? I'm writing the script now, and it has the characters moving out of the apartment building your characters live at. Since, that's the current idea for the series, to begin with the main characters moving away from the Apartment building to live in an actual home in a new town. Which will explain the character's communication with your characters on "Chirp".
And for my final question, I think you should introduce Yeq into this series as the nerd character.
Oh, and maybe it could be the intro to Extended Project, only it would continue from the Misadventures' crew's story, rather then the other characters. Just a suggestion. :3
Oh, and if you allow Poxxu to be a character, could he be Jevik's brother? I think it'd be kinda funny to have Jevik have a brother he has never mentioned before, since Poxxu is smarter and get's annoyed at Jevik similar to Onipex. :P
That's all. Peace.
My thoughts
Edit
Actually yeq is the perfect nerd character! When I'm done with what I've planned I definitely introduce him for you!
My then I have slight issues with the rest. The extended project will have an intro similar to the black screen with words (like the season one title cards) as the whole thing need to be a bit more formal (Like no rape humor :P).
Tell me what you would like the intro to be and I'll see what i can do.
You can take kopak and Poxxu (But u have to give credit), but Visto has a character I may visit in future (Know an annoying tree-hugging hippie dude).
Oh and I want to keep jevik's family an enigma so no. Kinda like in the last two episodes we've seen bits of his past, I want his family to be introduced in that sorta way.
oh and i should be able to get my lines in (hopefully) later today.
--Ids 5621

09:25, December 23, 2011 (UTC)
ok, so yo want me to animate it. CAn you post some pics of the models here?
--Ids 5621

09:37, December 23, 2011 (UTC)
roadblock D:
Edit
Argh! I do not own any of the 01 or 02 lewas, so I can't build the le-matoran! I do not own a white akaku and , if I build poxxu, all his yellow will have to be replaced with orange (Which i guess isn't that bad).
how will we navigate this :/
--Ids 5621

09:52, December 23, 2011 (UTC)
I have a gold and white miru, that's it.
Maybe you should rethink the intro. I'll animate a bit with my characters, and you fit the clip in somewhere.

--Ids 5621

10:01, December 23, 2011 (UTC)
ok and one final thing
Edit
Can you re-write it without zeb and onipex speaking. iBIONICLE is hard to reach as it is and I'm gonna be working him hard with the hefty script 4 extended project. I'll throw in more jevik lines (or any other character i voice) there if you need it.
roughly when do you need it by? As you know i'm quite busy at the mo
--Ids 5621

11:34, December 23, 2011 (UTC)
i'll try
Edit
next weeks hard, but i'll try. oh and did u get my lines?
--Ids 5621

20:28, December 23, 2011 (UTC)
i'll have to
Edit
i'll have to see it when I get back as I'm heading out to london for the weekend to see family 4 Christmas!
--Ids 5621

20:47, December 23, 2011 (UTC)
same to you
Edit
thanks dude! Merry christmas :)
--Ids 5621

20:52, December 23, 2011 (UTC)
it makes...
Edit
..sense, and i did consider it. But.........no for now :) I want the name agrav elsewhere!
--Ids 5621

21:31, December 28, 2011 (UTC)
get on mibbit
Edit
i'll still researching for the script. get on mibbit dude :)
--Ids 5621

21:56, December 28, 2011 (UTC)
to be honest
Edit
Its not going too well. Schools been pretty rough due to an incident (which if i'm frank is because of me being an idiot :D), so yeah not great. Also been bogged down by shit-tons of work :/
WBU?
Ah thats sucks dude. Good luck, you'll do awesome I'm sure! :D
--Ids 5621

16:32, January 17, 2012 (UTC)
nice suggestion but....
Edit
....Its not the kind of plot i'd want for a such a movie. TBH, being a school project its been a real drag for me and i can't wait till its over so i can have freedom with my episodes again. It may not not even be as long as hoped (ATM i'm aiming for about 7-8 mins now), as i just can't be bothered :S besides other school work is being a real pain. PLUS....it may take a while for me to actually put it online, to avoid plagiarism claims n stuff.
)
--Ids 5621

14:27, February 26, 2012 (UTC)
precisely. thanks dude :)
--Ids 5621

18:41, February 26, 2012 (UTC)
actually
Edit
actually that would be really helpful! If you could do that that would be fantastic! However, i suggest not going out and finding one just yet, as the series is still on my work hiatus. From now on you shall be my official casting director :D
--Ids 5621

07:53, May 6, 2012 (UTC)
lol u think my cam is good? It was the cheapest on sale in pc world (dunno if you have that in the US) last summer and it was like £60. So I doubt if its any good but regardless:
--Ids 5621

19:56, May 9, 2012 (UTC)
On that live stream with you and ids last time i am sorry about my friend jake i tell him to stop it but he just keeps calling you on ShadowWolfHount 13:08, September 5, 2012 (UTC)